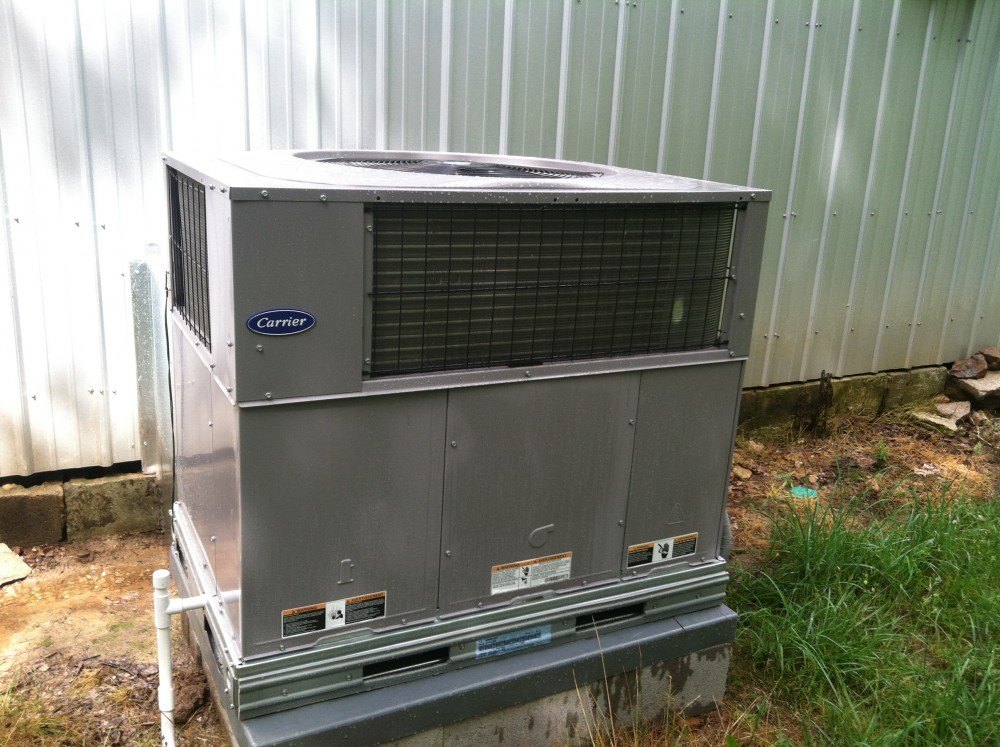 Date of Request: 05/21/2015
Customer Issue: Purchased a new cabin that had window units for cooling and heating. Window units are loud and inefficient.
Inspection and evaluation from C & H: Evaluated cabin gathering square footage, window measurements, and insulation value to determine how much cooling is needed for space.
C & H Solution: We recommended a two-ton (24,000 btuh) package heating and cooling unit with a duct system to distribute conditioned air in each space of the cabin.
C & H Results: Unit quickly and efficiently conditioned space and good humidity control as a bonus.
Customer comments from C & H Results: C & H installed the unit while we were out of town so the unit was completely installed and a good clean up was performed after installation. Additional comments: We have been using C & H at both home and office for years and have provided excellent service over the years with good response time and installing good equipment when needed.