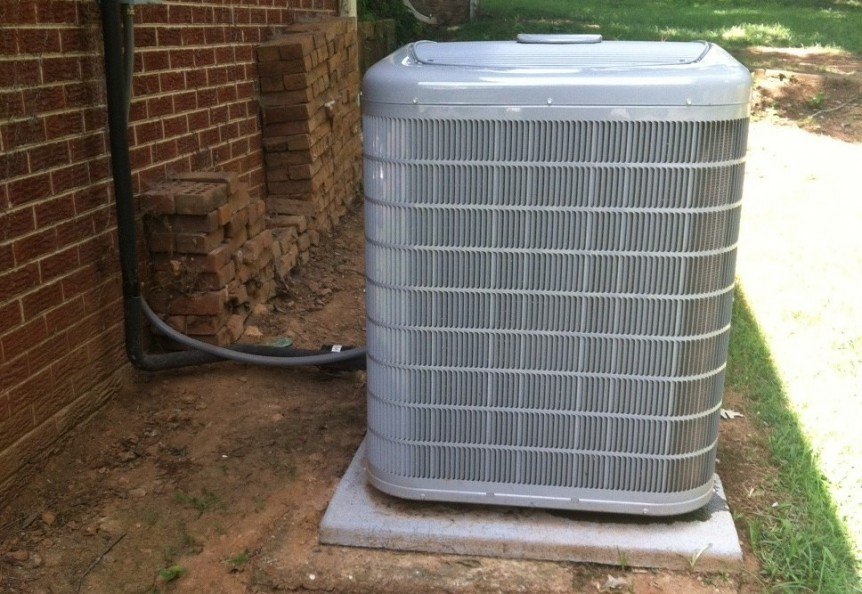 Date of Request: 06/29/2015
Customer Issue: The customer called C & H along with other heating and cooling firms to come to their house to evaluate their current system and give an estimate to replace their old system which has had some problems during the time since they purchased the home a little over 10 years ago. The unit also had problems cooling parts of the home sufficiently during hot days.
Inspection and evaluation from C & H: C & H visited the customer's home and found customer was interested in having gas heat during cold weather, the return air grille was too small for the size of the unit, and the father-in-law's apartment temperature in the room too hot or cold in extreme weather. We also found numerous duct leaks on branch outlets and insulation on ducts not up to standard.
C & H Solution: C & H recommended and installed a high-efficiency Carrier Infinity heat pump condensing unit a size larger than the previous unit, a high-efficiency Carrier gas furnace for auxiliary heat, and an Infinity controller. C & H also increased the size of the return air grille, sealed the branch outlet leaks, added additional duct insulation, and added a branch outlet in the utility room which previously had no conditioning.
C & H Results: The additional capacity of the system plus the ability of the variable speed fan motor helps deliver more comfort and better airflow on extreme days. The staged capacity and dehumidifying ability of the system bring better overall comfort to the home. The customer now has peace of mind that the system is not wasting energy by blowing conditioned air under the floor.
Customer comments from C & H Results: David, Sheffield AL
"Having worked in a plant environment for years, the quality of work performed by the installation crew can be compared to the quality of work he has seen performed by skilled trade workers at the plant."