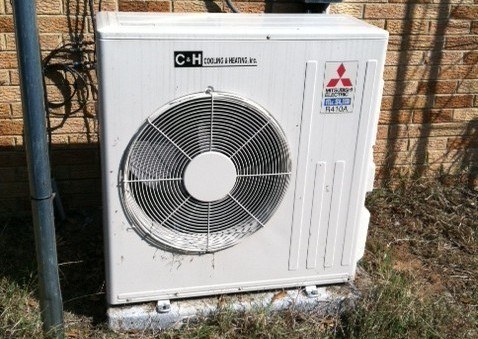 Date of Request: 10/12/2015
Customer Issue: Having a home built with roof/ceiling combination and home built on mostly concrete slab and currently being cooled with loud, inefficient window units and heated with non-vented gas heaters, the customer was told by a friend to look into Mitsubishi ductless heating and cooling units. The customer searched the internet and contacted C & H.
Inspection and evaluation from C & H: Found home with loud window unit serving bedroom area with window unit in the kitchen and one in another bedroom. The bath and utility did not have any conditioning.
C & H Solution: C & H proposed installing three duct-free Mitsubishi high-efficiency heat pumps with wall-mounted fan coils. Each unit would go back in place of window units. One of the units would be able to carry two indoor units with one serving bedroom and one in the bathroom/utility area which currently has no conditioning. Non-vented heaters would be removed.
C & H Results: Home has an overall better comfort level with better humidity level in summertime and windows not sweating from non vented gas heat in winter. There was also a huge improvement in summertime electricity savings and wintertime gas savings.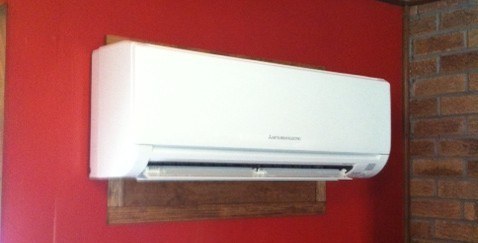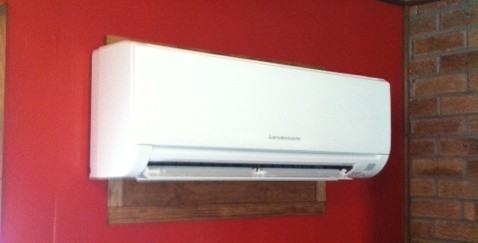 Customer comments from C & H Results: Vickie, Cherokee, AL
"Our utility bills have decreased $1,000 a year with electricity and about the same in gas savings in the winter. The crew of men that was sent out to install our equipment was very nice, polite, and always on time. Units so quiet we can hear our TV now."